Digital Wellness & FitTech: Innovations and Trends for your Hotel
Without a doubt, we have reached a new era in wellness travel. At many of the world's leading hotels and resorts, your guestroom has been transformed into a personal, privatized, wellness sanctuary, and, most of this is possible thanks to innovative technologies in digital wellness.
Impacting design, functionality and experience, this is a game-changer for hotel owners and operators. Outfitting a room with some of the latest innovations in wellness tech can enable the creation of an entirely new room category, offering a distinct and personalized experience for the wellness-discerning guest. Another bonus is that the tech piece allows for programming and experiences that are mainly self-administered, which means labor costs are low and reliance on specialized fitness and wellness staff is reduced.
Here are some of the top innovations and trends in digital wellness on the market and how they can transform your hotel guestroom.
Image Source: Five Feet To Fitness, Hilton; https://fivefeettofitness.hilton.com
Virtual live-streamed fitness and training
Maintaining a regular fitness routine while on the road, especially for business, can be a challenge even for the most dedicated fitness enthusiast. Scheduling private personal trainers or attending group fitness classes can be time-consuming and often requires the guest to adjust their schedule around the availability of the instructor.
Virtual training is the no-excuses solution and its prevalence in hotel rooms is on the rise. For example, more than 50 Westin Hotels locations in the United States have partnered with the wellness innovation team from Peloton to provide in-room and in-studio live cycling classes to travelers. Peloton bikes live-stream motivational group fitness classes by some of the world's top cycling instructors. Quality is guaranteed, and guests don't ever have to leave the comfort of their hotel room.
Image Source: Peloton; https://www.onepeloton.com
Classpass
Mobile apps such as Classpass app help travelers find instant access to peer-reviewed fitness and yoga classes across the new cities they visit. This year, Classpass acquired Guavapass, a similar start-up based out of Singapore, and as a result is now active in more than 80 markets and 11 countries with the intention to introduce 50 additional cities this year.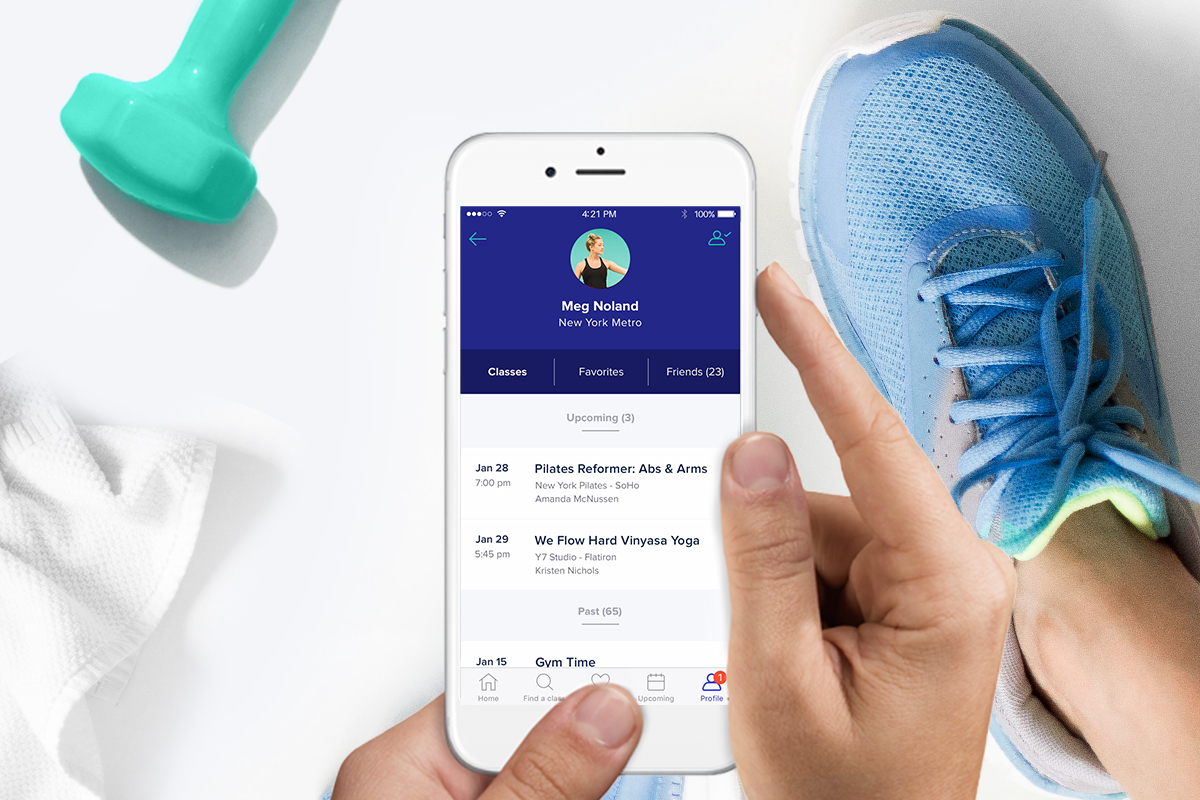 Image Source: Classpass; https://classpass.com
Wearable technology
Electronic technology or micro-computers that are embedded into clothing or accessories and are capable of real-time tracking are some of the latest and most innovative trends we are seeing in the market. Wearables can track heart rate, calories burned, pace, distance covered, progress, steps and even sleep.
Mirror
Hotels mirrors are for more than just selfies these days. Mirror is an interactive home gym with weekly, live and on-demand classes available 24 hours a day that, when not in use, is a sleek, full-length mirror.
Image Source: MIRROR; https://www.mirror.co
Hotel apps
Whether you access the hotel app from you smartphone or in-room TV, some of the best new hotel apps on the market allow guests to do everything from booking a spa service, ordering fitness gear, selecting mini-bar preferences or adjusting the temperature of the room. With personalization at the touch of a finger, these hotel apps offer a level of convenience for guests while also inevitably encouraging increased spending.
The Millenial Factor
A 2018 study by FutureBrand Speck found that 22- to 37-year-old travelers most want wellness in a hotel experience. Not only were they the most likely age segment to poorly review hotels without great wellness services, but they were also 1.5 times more likely to participate in wellness offerings relative to older generations. The study concluded that millennials want streaming services—just like the ones they can access from home—wellness offerings and the integration of modern technology into hotel renovations.
—
Advancements in digital wellness and fitness technology are having a profound effect on the wellness industry. From wearable technologies that track your overall health in real time to live-streamed fitness classes, there are complex and expensive innovations as well as simple and easy technologies that can be incorporated to enhance your position in the hotel market and to attract and impress the millennial demographic and generations to come.